Our story
Just 12kms west of Stanthorpe and 950m above sea level, Ravenscroft is one of the Granite Belt's highest vineyards, where nutrient-dense and ancient granite soils, combined with hot summers and frosty winters ensure its grapes ripen to their full potential and are bursting with flavour.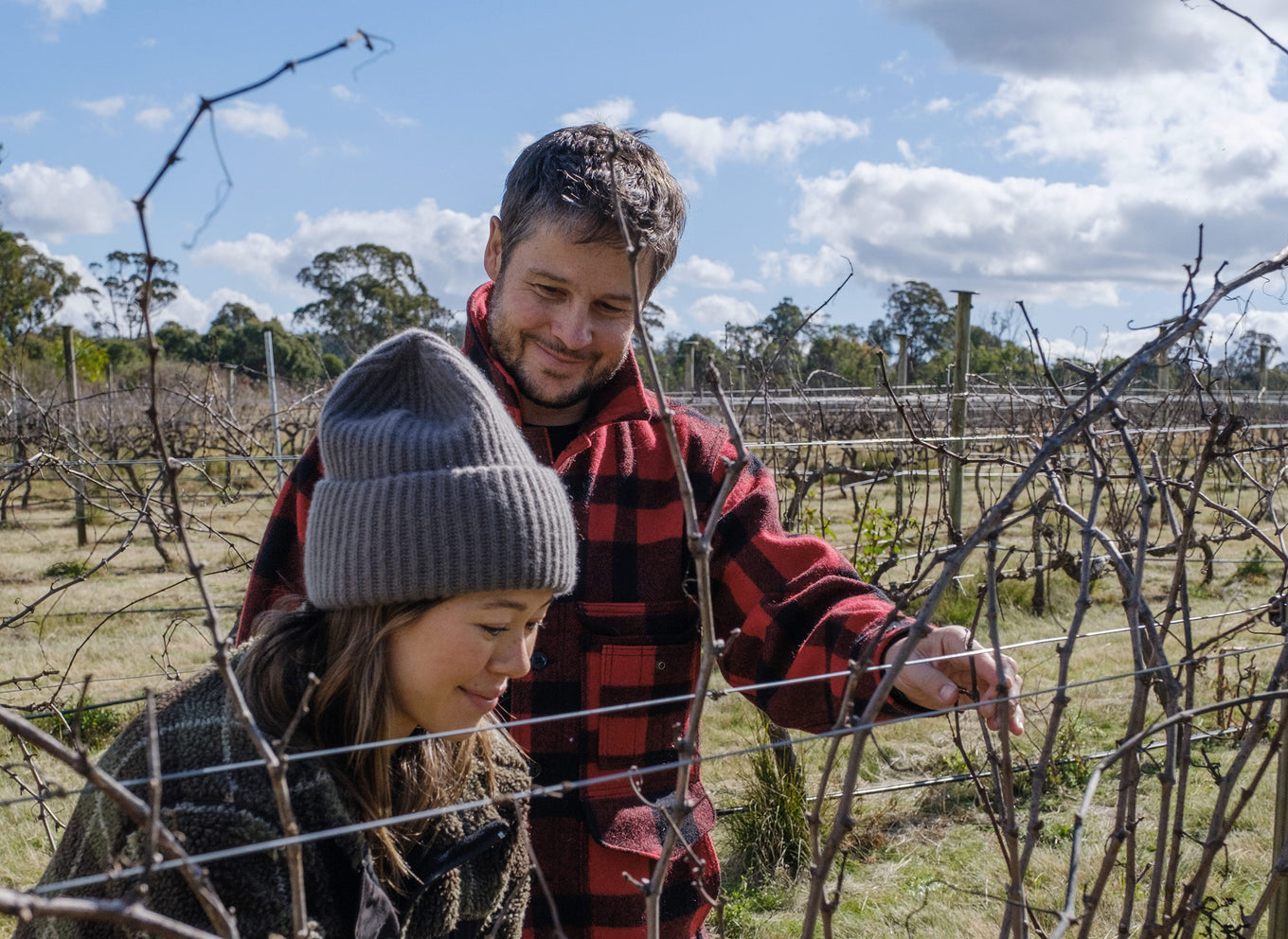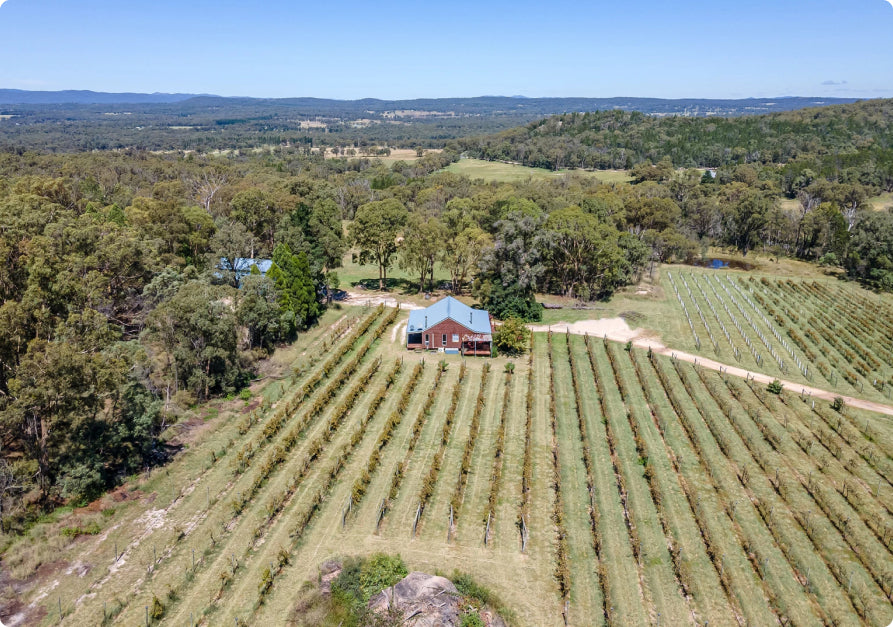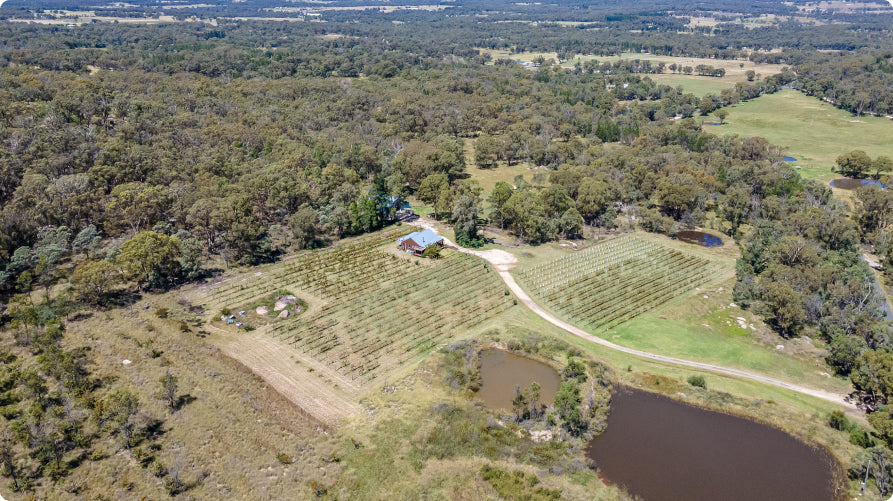 The history
The 26 acre property was purchased by Mark Ravenscroft at the end of 2002, and the first grapes were planted in 2005.

Verdelho, one acre, was the first variety planted. It was then decided to try something different and an acre of pinotage was planted in 2007 - a nod to Mark's South African heritage (pinotage is a South African variety and was created from a pinot noir x cinsaut cross). We are still one of the very few vineyards in Australia who grow and produce pinotage.

In 2012, another half acre of verdelho was planted and then a half acre of pinot gris in 2017. Our 'babies' are our albariño vines, planted in late 2020.

Ravenscroft Vineyard's own winemaking facility was established in 2009 with a 50 tonne capacity. We have a fully automated bottling line, so all wines are bottled and labelled onsite.
Present
We are a boutique vineyard and winery, situated in the cool climate of Queensland's Granite Belt region.

Caitlin and Nick Roberts acquired Ravenscroft from award-winning winemaker Mark Ravenscroft in 2021, who continues as winemaker and mentor.

Small yields mean that all grapes on the vineyard are lovingly tended to, hand harvested and made on site with minimal intervention and additives.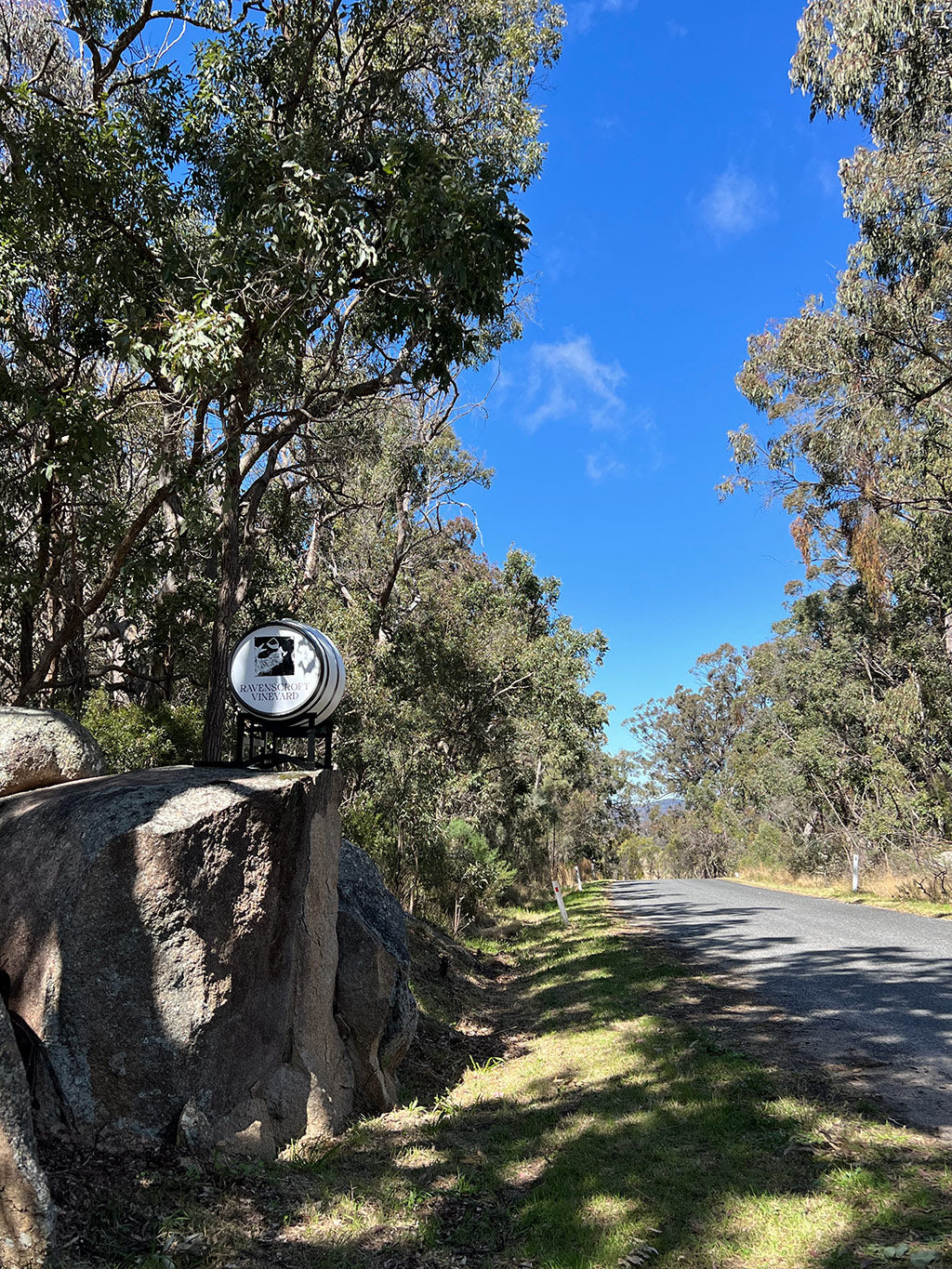 Our plans
Between maintaining and upgrading the vineyard, planting and replacing vines, renovating and refurbishing the Cellar Door, as well as planning for upcoming vintages and dreaming up our wish-list of wines we want to make, we're not short of things to do!

Ultimately though, our plans and aspirations are to make high quality, small-batch wines and to create a setting that gives visitors an outstanding and personal experience – but having fun will be at the heart of what we do.

We are working towards an accommodation option in the not-too-distant future – somewhere that guests can be privately nestled amongst the vines and able to share our little slice of paradise. Watch this space.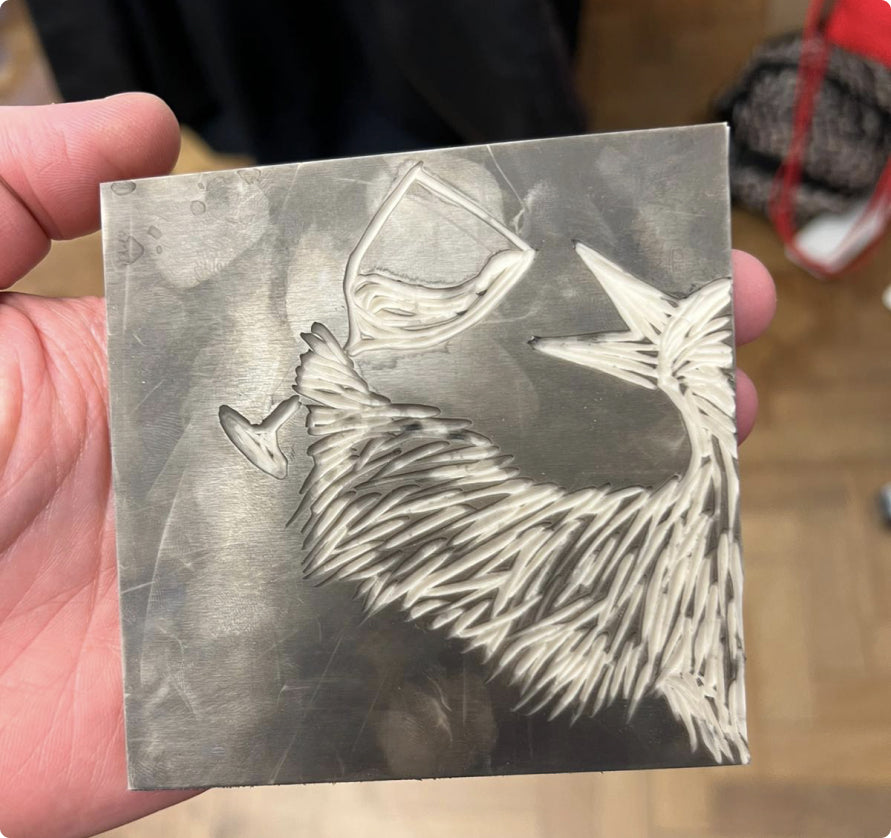 Making our mark
We decided to retain the Ravenscroft name as we realised how meaningful it was to Mark that he sold the vineyard and business to people who would be sympathetic to its legacy.
We are also passionate about making the business our own and creating something that reflects our own style and taste. We have been working with one of Nick's best friends, Mitch Crook, who is a brand consultant and artist. We wanted to incorporate colour to the brand and for it to be fun and playful. We liked the dark and macabre raven icon so Mitch and his team set to work creating a beautiful linocut piece of art which has become our new logo.

In addition to our logo, Mitch has created a bespoke font and colour palette for the business. The colour palette was born from a combination of two photographs to incorporate something personal to us as well as Mark's original branding.